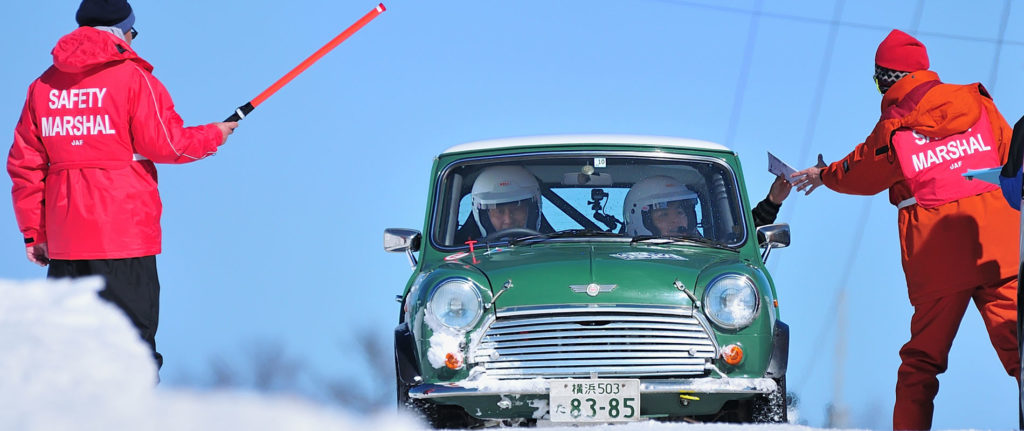 We have decided to cancel "Rally of Tsumagoi 2021"
The land of Rally of Tsumagoi, Tsumagoi village is located in Northwestern part of Gunma Prefecture. 150kms Northwest of Tokyo and the village is known as home of cabbages.
At Tsumagoi village, most of the roads have been closed during the winter season. In order to make these roads available for the rally, as we are receiving full support from the Tsumagoi village for snow removal. We would like invite many spectators to encourage regional vitalization and at the same time wish many of the local residents to have a better understanding of motorsports.
Rally of Tsumagoi first started in 2007. From 2008, the name has been changed to BICC Rally of Tsumagoi. From 2009 it became a 2-day event. In 2012, this rally has been categorized under JAF East Japan Rally Championship. And the rally became an FIA international status in 2016 with helps from local authorities. The event in 2021 is going to be the 15th edition and to be counted for FIA APRC Asia cup JAF All Japan Rally Championship along side of Japan Super Rally series. Once again, the competition will take place on Snowy and Icy roads with the cutting edge of rally cars.
On February 6th, the rally runs in darkness with lighting up facilities that gives spectators very special atmosphere. All the organising staff members of 2021 welcoming many competitors and spectators to come to this event.
International Rally of Tsumagoi Organising Committee
About Rally of Tsumagoi
Organisers
Mazda Sports Car Club (MSCC)
Asama Motorsports Club (ASAMA)
M.O.S.C.O. (Non Profitable Organisation)
Rally of Tsumagoi 2021 Organising committee
Eligibility
2021 FIA APRC ASIA RALLY CUP
2021 JAPAN SUPER RALLY
2021 JAF All Japan Rally Championship
Dates
4(THU) – 07(SUN) February 2021
Event
Special stage rally
Stage surface
Ice and Snow on Tarmac
Permanent Secretariat
Rally of Tsumagoi Permanent Secretariat
Non Profitable Organisation M.O.S.C.O.

2458-13 Kuraganocho, Takasaki-Shi, Gunma 370-1201 Japan
E-mail office@rally-tsumagoi.com